Eyespect allows the industry to overcome expensive digital renovation projects and drastically reduces the complexity of their IoT infrastructure demands, as it converts their existing infrastructure with the use of smart cameras and S&ST open platform system without the need for buying new devices or care about connecting them.
Eyespect is an app that can be easily installed on S&ST platform with an intuitive user interface that allows the user to quickly configure their cameras to detect analogue measure readings such as gauges and LEDs an set alarm events and push notifications.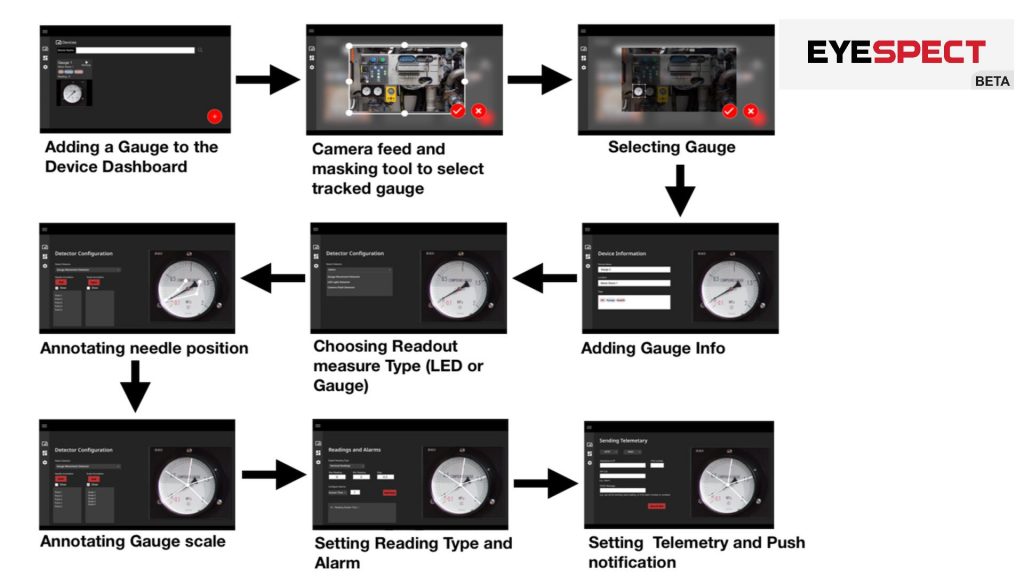 Users can also check the dashboard for an overview of all alarms, as well as show analytics data of the alarm counts across time and reading changes across time. For more hands-on experience with the UI, check Prototype section to interact and view these scenarios and features.
---